How to Register Your Car or Truck in Oregon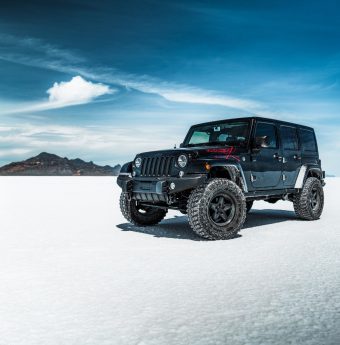 Getting your car or truck registered in Oregon is as simple as filing the correct paperwork and bringing it to a DMV. This process happens whether you're a resident or recently settled in the state. You will do your vehicle's title at the same time as your registration.
You will register your vehicle at a local Oregon Driver and Motor Vehicle Services Division. The renewal varies depending on if the vehicle was purchased through a private party or dealership. This registration process isn't difficult but can prove frustrating if it's your first time.
We've outlined the process, keeping it as simple as possible so you can get in, file, and be on your way.
Registering Your Car in Oregon: Step-by-Step
We've divided the car registration process into two categories:
Private sales
Dealerships
One thing to consider is that you must have auto insurance when registering your vehicle. You will provide your policy or policy number during the registration process. Check local insurance dealers or browse our insurance directory to compare deals in your area.
Registration for Private Vehicles
Purchasing a vehicle through a private party includes a title transfer. The ownership transfer is quite easy when both parties are present at the office. Otherwise, gather details and prepare to take a trip to your nearest KTC office.
Go to your nearest OR DMV office
Present your driver's license

Don't have one? Learn how to an OR license

File an Application for Title and Registration (735-226)
Submit your vehicle information:

New Vehicles: Manufacturer's Certificate of Origin
Used Vehicles: Vehicle title
Foreign: Form 735-6436, foreign title (certified, translated), meets U.S. regulations
Reconstructed: Form 735-6511, salvaged title
If applicable: Bill of Sale and/or Lien Release

Show your proof of auto insurance
Show proof of applicable inspections:

Emissions (models 2009 and newer)
VIN

Submit your Odometer Disclosure
Pay your registration, taxes, and fees
You will receive your new plates and registration on-the-spot.
Out-of-state OR residents can mail this information to the DMV headquarters (1905 Lana Avenue NE, Salem, OR 97314). This applies to military members, too.
Registration for Dealer Vehicles
Dealers typically submit paperwork on your behalf. You should receive everything needed after signing the lease or title from your dealership. If they don't provide this service, get your vehicle documents and proceed with the steps listed above.
Typical Oregon Car Registration, Taxes, and Fees
Your standard fares include:
Standard title: $93
2-year (passenger vehicles): $112
VIN inspection fee: $7
Single plate: $12
Two plates: $24
You may also pay local taxes and fees when registering. Check with your local DMV beforehand to understand your financial requirements.
Information about OR Emissions Testing
Those living in Portland-Metro and Medford-Ashland will have their vehicles inspected if:
Portland-Metro: Vehicles 1975 and newer
Medford-Ashland: Vehicles 20 years old and older
Other locations throughout the state do not need emissions tests.
Set a Reminder for Registration Renewal
Renewing your registration can vary when factoring the length of your registration (2 or 4 years). You'll want to mark your calendar else wait to receive a notice when it comes time. See our OR registration renewal guide for more information when you're ready.
Congratulations!
You've successfully processed an Oregon car registration – wasn't that easy?