How to Get Your Connecticut Driver's License: Step-by-Step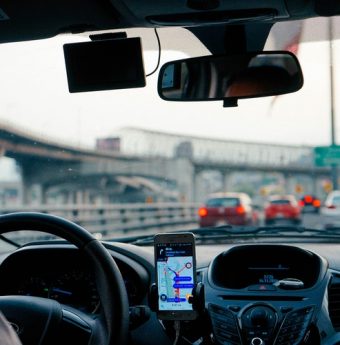 Getting a Connecticut driver's license is a requirement if you get behind the wheel on state roads.
The license application takes place through the state's graduate licensing program. This program is intended to help new and teen drivers ease into driving through licensing stages. It begins with a learner's permit, goes into a provisional license, then ends with the unrestricted (driver's) license.
Teens, age 15, can join this graduated licensing program. Adults will go through some of the same processes. This article shares what's required to get a license in Connecticut for either age group.
You will visit a CT DMV when applying for your license.
Getting an Unrestricted License in Connecticut
Those holding a provisional can upgrade to an unrestricted license when they meet the criteria.
Criteria include:
16 years old and had their learners for 120 days if they took an accredited driver's ed course
16 years old and had their learners for 180 days if they took an at-home driver's ed course
18 years old and have completed their base requirements for licensing
You are expected to have completed 8 hours of a safe driving course, too.
Here are the steps you'll take to get a driver's license:
Go to the DMV
Present your learner's permit

Or: Provisional if part of the GDL program

Complete an Application for Driving Privileges or an ID Card (735-173)
Submit a Driver's Education Certificate (CS-1)
Provide your personal information:

Full name
Social security number
Proof of residency

Pay your permit fees:

License: $72
Exam fee: $40

Ace your road test
Get your license
You will take a road skills test when applying, testing your ability to control the vehicle and practice safe driving. The driver's education course and behind-the-wheel experience should have provided ample training before this test. Yet, you can retake the test after 14 days if you should fail after paying the fee.
Pass these requirements and the unrestricted license is yours!
You Got a Connecticut Driver's License!
You've completed your journey in getting a Connecticut driver's license. You began with a learner's permit, upgraded to a provisional license, and finally got unrestricted privileges. In 6 years (or 2 if 65 and older), you'll process a license renewal so keep driving safely until that time comes!
What's next? Consider registering a vehicle in your name.
You'll want auto insurance during the registration and throughout your time on the road. Check with local insurance providers or use our CT insurance guides for full details!