How to Renew Your Car Registration in Connecticut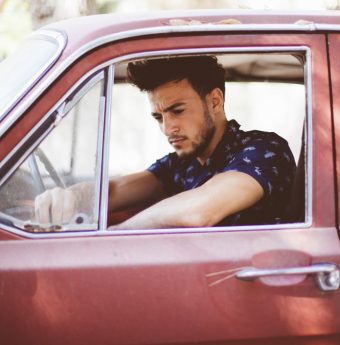 The Connecticut Department of Motor Vehicles oversees your vehicle's registration renewal. You'll need to complete a registration renewal to continue legally driving in the state (and elsewhere) every 2 years.
You should receive a renewal notice from the CT DMV 45 days before your vehicle's expiration.
The renewal notice covers items like your renewal fees, requirements, any issues, and other details. If you did not receive a renewal notice, you can check with your local DMV or the CT DMV website. An old address is a likely scenario – get this changed as soon as you can!
You can renew your vehicle's registration:
Failing to renew your car's registration can result in penalties. Given your license isn't suspended or you have other restrictions from completing it – use the sections below to complete the renewal steps.
Connecticut Car or Truck Registration Renewal: Step-by-Step
Certain drivers and vehicles require an emissions test before renewal. Your renewal notice will share if these tests are required. Use the test center finder to locate where you'll get the emission test done along with answers to your questions about this requirement.
Another requirement:
Registered vehicles must carry auto insurance. The insurance should cover at least the minimums of bodily injury and property damage. Need insurance? Browse our insurance section for details.
Here are the three ways to renew your registration:
Renewing In-Person
Rather handle business face-to-face? A trip to your local DMV shouldn't take long.
Here is what you'll do when renewing in-person:
Present your CT driver's license or ID
Submit your vehicle registration or plate #
Pay your renewal fees
That's it! Your vehicle's registration has been renewed.
You can do this process for non-operational vehicles, too, but will include an H-13B form.
Renewing Online
An online renewal is the fastest way to renew your Connecticut car registration. You will provide information found on the renewal notice when renewing online. Plus, a few other items detailed in the step-by-step section below.
But first, online renewal poses some restrictions – like:
You cannot have outstanding tickets, taxes, or a suspended license
Registration can't happen 30 days after your vehicle's expiration
Given you pass the requirements and have documents ready:
Visit the Connecticut Renewal Portal
Enter your renewal PIN

Note: Located on your renewal notice
Else: Search using your name, DoB, and DL or ID number

Provide proof of car insurance
Complete the transaction
Print your receipt
You should receive your registration by mail in a week.
Renewing by Mail
Mail-in renewal is slower but provides a good alternative if you can't get online. Or, if you rather avoid going to a DMV location.
Complete your renewal notice form
Include your emissions tests (if applicable)
Include your proof of property taxes (if applicable)
Write a check or money order to "DMV"
Mail your registration renewal documents to:
Department of Motor Vehicles
P.O. Box 150456
Hartford, CT 06115
You should receive your new information not long after your information has been processed.
CT Renewal Fees and Taxes
Renewal fees vary by your vehicle's type, but these are your usual items:
Passenger Vehicle: $80
Passenger Vehicle (Drivers 65 and Older): $45/annually
Processing Fee: ~$8 if applicable
Late Fee (5 days after Expiration): $10
Late Fee (30 days after Expiration and failed to get an emission test): $20
Military members can waive the renewal fee if they submit a Form B-276, a copy of their military ID, and details of their duty or honorable discharge.
Congratulations, You're Done!
You've completed the CT vehicle registration renewal.
Keep track of your expiration date by writing it on your calendar. Otherwise, keep an eye out for the next time a renewal notice comes your way. Forgoing renewal can land you in trouble with fines and penalties so don't let this lapse. And, as always, continue practicing safe driving!