Florida Traffic Ticket Fines, Violations, and Penalties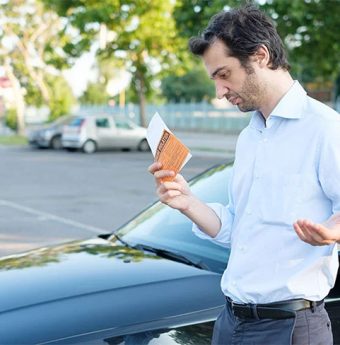 If you are a resident of Florida who drives and received a traffic ticket, you can pay online, by phone, in person, or by mail. The option to do so is printed on the ticket. Some violations will require a court appearance. If an appearance is required, you cannot pay online, by phone, or by mail. If you choose to fight the ticket, you must notify the court and ask for a court appearance. It is best to hire a traffic attorney if you challenge the citation.
Florida Ticket Fines and Penalties
In counties across Florida, a traffic ticket violation cost will vary. Also, some citations may result in surcharges which can lead to a suspension. You must comply and pay the price or challenge the citation on time. Otherwise, you could get penalized with additional charges. In Florida, each violation is linked to a point system.
Accumulating points quickly can end with your driver's license being suspended. The points can remain on your driving record for a while. Some may stay up to three years.
Paying the Fine:
If you decide to accept the ticket, paying the fine is the quickest and easiest way to resolve your case. You can pay a citation online, at any DMV office, or by phone. However, it is essential to note that you plead guilty if you pay the fine without going to court. This may result in points being added to your driver's license.
For certain violations, you will be required to show proof of compliance to the clerk of court in the form of a driver's license or registration certificate, whichever is applicable, in addition to payment if you were cited for:
Driver license expired less than six months;
Expired tag less than six months;
Failure to display a valid driver's license; or
Failure to display a valid registration.
You will be required to complete a driver improvement course plus the fine if you are convicted of any of the following:
Passing a school bus;
Racing;
Reckless Driving;
Running a red light; or
Traffic Control Device.
Contesting the Ticket
Drivers who receive a traffic ticket must contact the Clerk of Court in the county where the violation occurred to contest the ticket.  Here you will be able to find the county clerk's offices.
Florida Fines and Penalties for Commercial Drivers
A company employs most commercial drivers. If you are a commercial driver and receive a ticket in Florida, you must notify your employer immediately. The next would be to pay the fine to avoid additional surcharges or your license being suspended. If the violation was for DWI or DUI, the Florida DHSMV will immediately suspend your license, and you will require paying some hefty fines and receiving points on your driving record.
Paying a Florida Traffic Ticket
For some tickets, the option to pay could be straightforward. You can pay online with a debit or credit card if your ticket is for a minor infraction. You can also pay by mail, phone, or in person at a Florida DHSMV. Other violations that are more severe will require a court appearance. Instances of this cert will not have the previously mentioned options available to pay the ticket.
Florida Fines and Penalties for Commercial Drivers
Drivers with a CDL license will have the same options to pay a ticket as everyone else. The choices to pay and the amount will vary on the type of violation. Refer to the ticket on when to pay and how to pay. Again, the type of violation will determine if you must appear in court. If you do, it is best to consult with an attorney.
Fighting Your Florida Traffic Ticket
You also have the option to challenge the ticket in court. Keep in mind that if you lose, you may end up paying way more than just the cost of the ticket. When you decide to plead not guilty, hire an attorney to represent you in court. The good news about winning a decision is you may not pay any fee or cost, and any points attached to your driving record will be removed.
When you receive a driving ticket in Florida and are unsure what the process is to pay it, contact the court in your county for verification. Remember, you are responsible for paying the fine or proving your innocence to avoid paying a fine.