How to Get Your Massachusetts Driver's License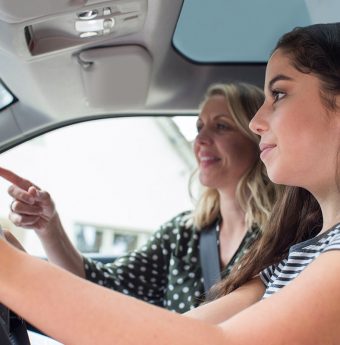 Massachusetts uses a graduated driver's license (GDL) program to help first-time drivers learn and practice driving before getting an unrestricted license. Your license also makes it possible to register a vehicle under your name.
MA drivers who are respectful of road laws, practice safe driving, and are willing to go through the GDL requirements will earn their learner's permit. The first-time driver will file for their permit with a LIC100 form, prove their ID and residency, and pay an application fee. All this occurs through Massachusetts' Registry of Motor Vehicles (RMV).
The permit remains valid for 2-years giving them plenty of time to practice driving. Eventually, you'll turn this learner's permit into a provisional or unrestricted license!
Getting Your License in Massachusetts: How-to
A Massachusetts license opens for those who graduate from the state's GDL program at age 18. The MA RMV requires everyone to have held a signed learner's permit and passed the required DMV driving test. Plus, spend enough time behind-the-wheel logging experience and respect road laws.
Scheduling your appointment by calling the MA RMV's number: 857-368-8000.
Steps to get a full driver's license
Schedule and visit an MA RMV near you
Submit the Class D or M Road Test Application (RDT103)
Submit the Driver's License, Learner's Permit, or ID Card Application (LIC100)
Show your sponsorship by an MA driver

At least 21yo
One year of driving experience
Valid license

Provide personal identification

ID, license, and/or SSN

Provide proof of residency
Provide proof of insurance

Registered
Insured

Provide a valid permit
Pass the driving test

Taken before the permit expires
$35 testing fee

Pay the $50 (Class D) application fee
Please note that the MA RMV does not accept photocopies of your documents. Bring the originals when applying for your driver's license! This process shouldn't take long, it's very familiar to the permitting process, but with the added driving test and year-long driving experience requirement.
The DMV driving test verifies adult drivers can show respect for the road.
The driving test includes being able to check for safety, control the vehicle, and obey traffic signs. The test also checks if you can signal properly and observe/communicate your driving abilities. You may choose to practice your driving skills with a licensed adult. Or, consider taking a driver's education course providing testing and real-world driving instruction.
Congratulations!
You're now a new, proud owner of an unrestricted license! Your license is good for five years and expires on your birthday. When the time comes, you'll want to renew your Massachusetts license for another 5-years or as you see fit.
Note: Those unable to control their driving or break road laws may face a suspended license. A suspended license is a huge setback, requiring many steps until it's reissued. So, practice safe driving and always keep your eyes on the road!