How to Change Your Personal Information at a Massachusetts DMV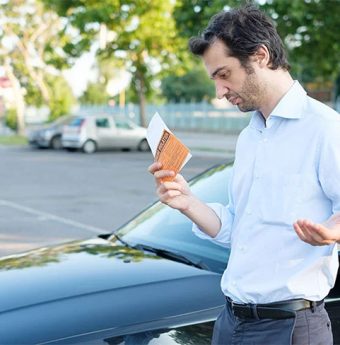 Changing your personal information at a Massachusetts DMV is one of the quickest and easiest ways to update your MA driving records. Given you have personal documents ready and a bit of free time, you shouldn't run into any snags when updating your name or changing your address.
Below, you'll learn the steps, requirements, and fees for doing both of these actions.
How to Update Your Name
You will update your information with the Social Security Administration before changing your name at the Massachusetts DMV. This process is available in-person or by mail.
You will:
File an Application for a Social Security Card (SS-5)
Show proof of:

Name change
S. presence
Identification

Send or deliver the documents
The identification documents must be originals or certified copies. Bring these documents and form to your local Social Security office. Or, mail them.
You should receive your new social security card in about two weeks. With this in hand, you should visit your local MA DMV or third-party office as soon as possible to update your information.
To change your name at a Massachusetts DMV office, you will:
Provide proof of identification

MA driver's license
MA ID card

Show proof of name change*:

Marriage cert or license
Divorce Decree
Court order
Citizenship/naturalization cert

File the Class D, M, or D/M License and ID Card Application (LIC100)
Confirm and sign the documents
Get a new photo taken
Pay the $25 fee
*These items must be the originals or certified copies
The DMV will confirm your name change by contacting the Social Security Administration (SSA). If your information cannot be verified, you will not receive an updated license or ID.
Important: Update Your Title and Registration
Changing your name at the DMV office does not update your vehicle records. You must update your title and registration if you want to keep these items up-to-date to avoid issues.
For titling:
File the Amending a Title or Adding a Lien (T20065)
Show your original title and personal information
Pay the $25 fee
You can send this information by mail, too, by cutting a check or money order to "MassDOT". This is then mailed to Attn: Title Division, Registry of Motor Vehicles, P.O. Box 55885, Boston, MA 02205.
For registration:
Go to the DMV
File the Application for Amendment of Registration (RMV-3)
Pay the $25 fee
You can update your registration by mail by including information like the reason for the change, license #, and signed and stamped (by insurance agent) application. This is sent to Attn: Mail-In Registration Department, Registry of Motor Vehicles, P.O. Box 55891, Boston, MA 02205.
How to Update Your Address
You should update our address on file with the Massachusetts DMV within 30 days of when it changes, such as changing location or moving to the state. This process is available in person, online, or by phone.
Updating your address does not reflect on your driver's license, title, and registration. You'll need to complete this update by replacing your license with the MA RMV. This process can be done while you're at the DMV if you choose to update your address in person.
The information you will need when updating your Massachusetts address at the DMV includes the following:
Name
Date of birth
License or ID
Social Security number
Address (old and new)
In Person
File the Driver's License, Learner's Permit, or ID Card Application (LIC100)
Provide any needed personal information
Note the license plate numbers you need to be changed
Pay any fees
Online
You're eligible to do an online name change given your license isn't suspended, you have your SSN & photo on file, and you don't owe money to the DMV. Do an in-person update if you're not eligible.
Visit the Mass Gov website.
Enter your information

License or ID #
Last 4-digits of SSN
Address
Email

Follow the on-screen prompts
Confirm and print the receipt
By Phone
Gather your information

Name
Address
License or ID #
Last 4-digits of SSN

Call one of the numbers

Most residents: 800-858-3926
Out-of-state or area codes 339, 617, 785, and 857: 857-368-8000
Touch-tone: 877-768-8833

Have a talk with your RMV representative
Congratulations, your driver information is updated! Don't forget to update your other driving documents, like your license, registration, and other forms you may have on file with the MA RMV!
Don't Forget: Update Your Auto Insurance
You'll want to update your MA auto insurance as soon as you can. The mismatched information might cause problems if you were to be pulled over. Or needed to file an insurance claim due to accidents.
Visit your insurance provider's website to update your policy's information.