How to Renew Your Car Registration in Mississippi?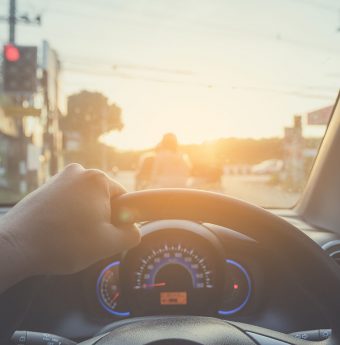 Are you trying to find out how to renew your car registration in Mississippi? Renewing your car registration is an essential part of keeping yourself and others on the road safe, but sometimes it can be a daunting task. With paperwork, fees, and other requirements, registering or renewing your vehicle can seem like a headache.
The Mississippi Department of Revenue (DOR) oversees your vehicle's registration renewal. You'll need to complete a renewal to continue (legally) driving. Your expiration depends on when you had registered and is noted on the registration documents.
Mississippi drivers can renew their vehicle's registration:
You should receive a renewal notice from the MS DMV before your vehicle's expiration. Or, can check with your local DMV for registry details or by visiting their website. This notice shares the renewal date and fees, plus restrictions & requirements when renewing.
Failing to renew your car's registration can result in penalties. Given your license isn't suspended, or you have other restrictions from completing it – use the sections below to complete the renewal steps.
Mississippi Vehicle Registration Renewal: Step-by-Step
Your registration renewal method will vary, depending on what's mentioned on the notice. Failing to renew on time results in a 5% late fee if 15 days late, and an extra 5% for each additional 30 days.
If you've lost your tags sometime between the renewal, you can file a Request for a Lost or Stolen Tag (76-903) to have it replaced. This service costs $10 for duplicate tags and $2.50 for the decals. See our duplicate title guide for more information about this process if it's a requirement for your renewal.
Here are the ways to renew your vehicle's registration in Mississippi:
Renewing In-Person
You can renew your vehicle's registration at a DMV/tax office.
Here is what you'll do when renewing in person:
Present your MS driver's license
Show your registration renewal notice or registration
Pay the $12.75 renewal fee plus any county fees
The clerk will process your information and complete the transaction. You'll have your new registration and tags until you need to renew again.
Renewing Online
The notice details if you can process a renewal online. Third parties handle these renewals, and they vary from county to county. Each portal has different procedures; read the steps carefully to complete the process.
Here is how to renew your Mississippi car registration online:
Visit your county-appropriate renewal portal
Follow the on-screen prompts (carefully)
Pay your renewal fees and any extra charges
You should receive your new registration and decals in the mail shortly after.
Renewing by Mail
The process involves including a payment and returning the notice to the address listed on the form. Mail-in renewal is slower but gives a great option if you would rather not deal with the DMV. Or, have issues accessing the online renewal portals.
Conclusion:
You've completed the MS vehicle registration renewal.
Keep track of your expiration date by writing it on your calendar. Otherwise, keep an eye out for the next time a renewal notice comes your way. Forgoing renewal can land you in trouble with fines and penalties, so don't let this lapse else, you may need to follow our suspended license guide!