New Mexico Car Registration: Step-by-Step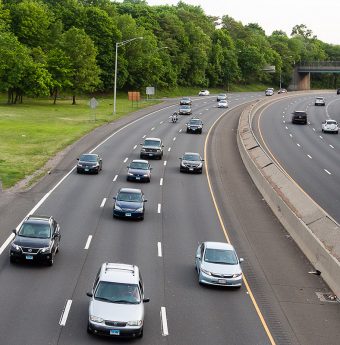 The vast, open roads are beckoning you to complete the New Mexico car registration process.
The registration process doesn't take long given you have personal and vehicle documents ready.
It's recommended you complete this process with both parties present to make it quick-and-easy. Yet, you can do the transaction on your own time and swing by the MVD to complete the rest.
The vehicle registration is managed by the New Mexico Motor Vehicle Division (MVD). You will complete this process in-person. And, may need a vehicle inspection if you're a new resident or live in certain locations such as Bernalillo County.
Ready to get on the open roads? Follow the sections that apply to you below.
Your New Mexico Vehicle Registration Guide: Step-by-Step
New Mexico has a relaxed policy with registering your vehicle, so it shouldn't take longer than an hour to get everything done. This all depends on what type of vehicle you have (used vs new), of course. Yet, the process is largely the same.
Special note: Do not highlight your documents else the MVD will reject them!
Registering a Vehicle from Private Parties
To register your vehicle's title/registration in New Mexico you will:
Visit your local NM MVD office
Submit the signed vehicle title
Submit proof of NM auto insurance
Submit an Application for Vehicle Title and Registration (MVD-10002)

Or: MVD-10018 if the vehicle was gifted to you

Submit your proofs

Identification
Residency (2 documents)

Submit your applicable forms

Emissions certificate
Power of attorney
Release of lien
VIN inspection

Pay your registration fees
Congratulations, you've completed the vehicle registration process in New Mexico! Your registration is good for 1 to 2 years depending on what you chose.
Out-of-state drivers will follow this same process. Except, they will get a VIN inspection before their registration if bringing a vehicle from another state. Check with your local MVD to find an inspection location and/or schedule one at your convenience.
Registering a Vehicle from Dealerships
New Mexico dealerships will submit your registration documents on your behalf during closing. Though, check with them to make sure otherwise request the documents and bring them in.
New Mexico Vehicle Registration Fees
Fees for your NM registration depends on its year and weight:
Passenger vehicles: $27 to $62 (1 year) or $54 to $124 (2 years)
Trucks weighing 26,000lbs or less: $38 to $207 (1 year) or $76 to $414 (2 years)
Motor Vehicle Excise Tax: 3% of the sale price
Get a better idea of what you may pay using the NM MVD's fee calculator.
Set a Reminder for Vehicle's Registration Renewal
Make sure to note how long you're registering the vehicle and the day. You won't want to forget renewing when it comes around else you could face fines!
See our NM registration renewal guide when you're ready.
Congratulations! You've registered your vehicle in the state of New Mexico. Practice safe driving on the roads, be nice to others, and you'll have a wonderful time on the open roads!